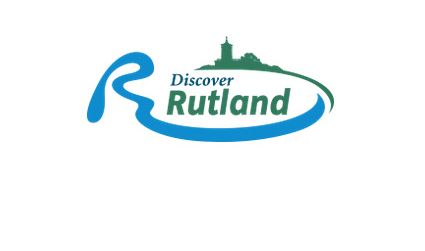 We are close to the historic market towns of Oakham, Uppingham and Stamford ('the finest stone town in England'), each providing plenty of opportuntity for shopping, sightseeing and places to visit.
Discover Rutland (who also publish a seasonal booklet) provides the most comprehensive on-line source for what's available in Rutland.
What follows are some of our personal highlights amongst the many possible activites ...
America Lodge is a great base for outdoor activities: walking (part of the Macmillan Way runs past America Lodge), cycling, birdwatching, fly-fishing, sailing, water sports, riding, golf. Petrolheads might even be attracted by what's on offer at Rockingham Motor Speedway.
Equipment for outdoor activities can often be hired locally. However, if bringing your own, there's ample storage space at America Lodge - even for a boat!
Days out ... a touch of history
Places of special interest
There are nationally renowned places of special interest in Rutland and nearby but also some which are perhaps less well known ...
Uppingham Theatre offers a diverse range of events (drama, music, lectures) throughout the year; from June to August, Tolethorpe Hall (Stamford Shakespeare Company) has a season of open air productions (principally, but not exclusively, Shakespeare); and, in June and July, Nevill Holt has an annual summer opera festival. Major international events include Rockingham Horse Trials (May), Burghley Horse Trials (September) and Birdfair (the British Birdwatching Fair) in August. The Rutland Walking and Cycling Festival 2019 (organised by ActiveRutland) will take place in May.
Thinking of younger guests ...
There's plenty of space around America Lodge for younger guests to run and play, well away from roads and traffic. Building wigwams in the woodland has proved to be particularly popular!
But there are also lots of other local (some a bit further away) attractions designed with younger people particularly in mind ...